Posts for: January, 2015
By Mountain Brook Smiles
January 29, 2015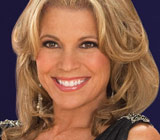 Everyone knows Vanna White as the elegant co-host of the popular game show Wheel of Fortune. But here's one thing you may not know: White is listed in the Guinness Book of World Records as television's most frequent clapper, with an average of 720 claps per show — that's over 28,000 per season! And here's something else: the star with the megawatt smile wore braces as a kid, and she's not too shy to talk about it.
"I only had to wear them for a year and it was a good experience for me," she told an interviewer for Dear Doctor magazine. But when it was time for her son to get them, White noticed something different. "We used to have those silver bands that went all the way around each tooth, and they don't have that anymore. It is fascinating to see how far they have come."
We're glad she noticed! In fact, orthodontic appliances have advanced a good deal in the past decade or so. Instead of using metal bands, brackets holding the wire part of braces are now typically attached directly to the teeth with a dental adhesive. For an even less obtrusive look, ask about using colorless brackets instead of metal ones — that way, the only part that's clearly visible is the thin wire itself. And in some situations, braces can be placed on the lingual (tongue) side of the teeth, making them all but invisible.
Another type of nearly invisible appliance is the clear orthodontic aligner. The aligner system consists of a series of precision-made transparent "trays" that fit over the teeth. Each tray is worn for a few weeks, and each moves your teeth by a small amount; together, they can help correct mild to moderate orthodontic problems. And the best part — they're really hard to notice! That makes them perfect for both adults concerned about a "professional" look, and image-conscious teens.
So if you're a TV star — or if you'd just like to have a brighter and better smile — it's never too late to get started! If you would like more information about orthodontics, please contact us for a consultation. You can learn more in the Dear Doctor magazine articles "The Magic of Orthodontics" and "Clear Orthodontic Aligners."
By Mountain Brook Smiles
January 14, 2015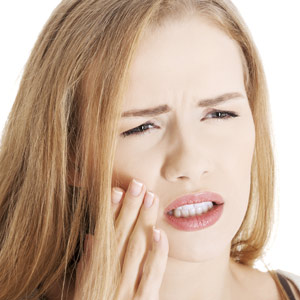 Tooth sensitivity can be disheartening: you're always on your guard with what you eat or drink, and perhaps you've even given up on favorite foods or beverages.
The most common cause for this painful sensitivity is dentin exposure caused by receding gums. Dentin contains tiny open structures called tubules that transmit changes in temperature or pressure to the nerves in the pulp, which in turn signal pain to the brain. The enamel that covers the dentin, along with the gum tissues, creates a barrier between the environment and dentin to prevent it from becoming over-stimulated.
Due to such causes as aggressive over-brushing or periodontal (gum) disease, the gum tissues can recede from the teeth. This exposes portions of the dentin not covered by enamel to the effects of hot or cold. The result is an over-stimulation of the dentin when encountering normal environmental conditions.
So, what can be done to relieve painful tooth sensitivity? Here are 3 ways to stop or minimize the symptoms.
Change your brushing habits. As mentioned, brushing too hard and/or too often can contribute to gum recession. The whole purpose of brushing (and flossing) is to remove bacterial plaque that's built up on tooth surfaces; a gentle action with a soft brush is sufficient. Anything more than two brushings a day is usually too much — you should also avoid brushing just after consuming acidic foods or liquids to give saliva time to neutralize acid and restore minerals to the enamel.
Include fluoride in your dental care. Fluoride has been proven to strengthen enamel. Be sure, then, to use toothpastes and other hygiene products that contain fluoride. With severe sensitivity you may also benefit from a fluoride varnish applied by a dentist to your teeth that not only strengthens enamel but also provides a barrier to exposed dentin.
Seek treatment for dental disease. Tooth sensitivity is often linked to tooth decay or periodontal (gum) disease. Treating dental disease may include plaque removal, gum surgery to restore receded gums, a filling to remove decay or root canal therapy when the decay gets to the tooth pulp. These treatments could all have an effect on reducing or ending your tooth sensitivity.
If you would like more information on the causes and treatments for sensitive teeth, please contact us or schedule an appointment for a consultation. You can also learn more about this topic by reading the Dear Doctor magazine article "Tooth Sensitivity."